Are you in the market for some of the top lock brands in the market? There are certainly plenty of them out there, and choosing the right one can be difficult. If you are struggling with the same, then we should be able to help. In this article, we compiled everything we know about the most durable and reputable lock brands on the market and what to expect out of them.
Previous Post: Are Expensive Locks Better?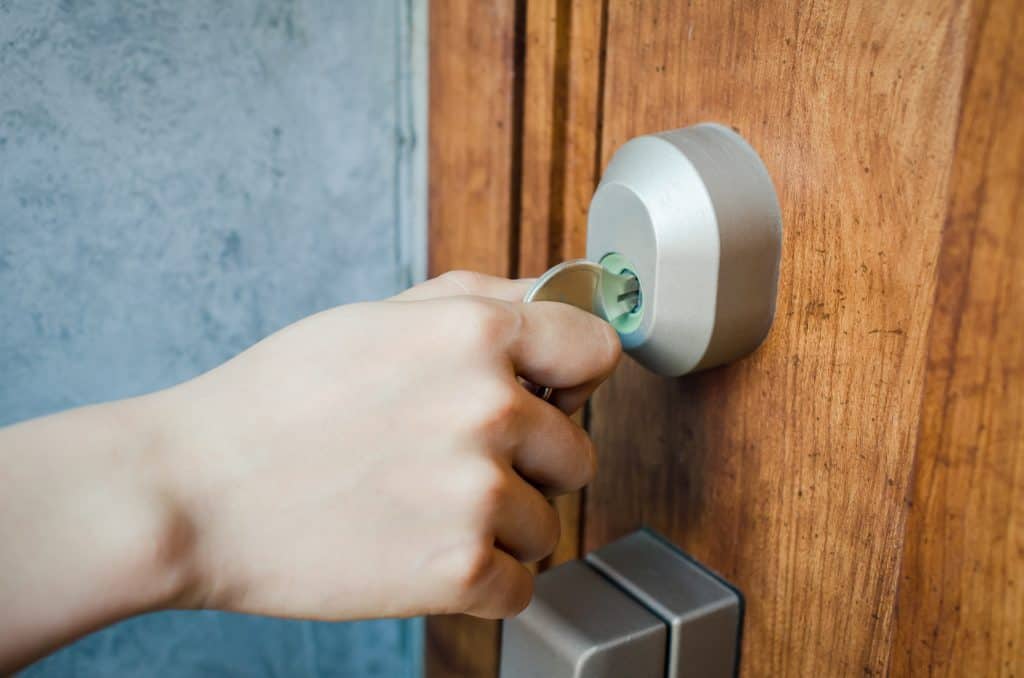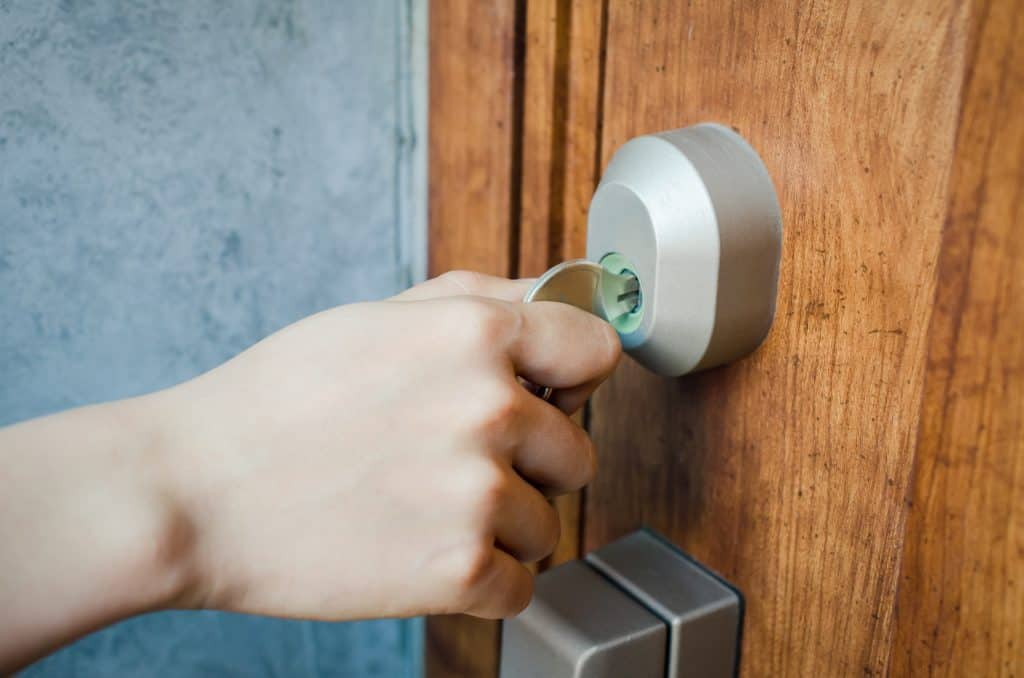 As you might have already realized, selecting the right brand for your locks is crucial, not only for keeping intruders out of your property. More importantly, locks are your first line of defense and a straightforward solution for keeping your loved ones safe. To this end, we've put together a list of the seven most trusted lock brands that are well worth considering.
Schlage: The Brand that you Can Trust
When it comes to locks, few brands are as well known as that of Schlage. There's hardly any local hardware store that you can walk into that doesn't carry the brand. That said, why should it matter? Doesn't it mean that there's just more of these locks in the market?
Well, not precisely, and there's more than one way to gauge the quality of a brand. One is the number of people in the market who are using it. More demand means that many people have trust in this brand of locks and for a good reason.
Although they tend to be pricier than other lock brands, Schlage Locks have a reputation for being tough and resistant to tampering, which makes them very to difficult to break into. Their prevalence in the market also means that they are available in various styles from traditional locks to modern keyless systems that have become increasingly popular among homes and businesses. Call Locks Around the Clock today for a professional Desert Locksmith quote!
Kwikset: The Best Selling Lock Brand
If you're in the market for one of the top-selling lock brands in the market, then you cannot go wrong with Kwikset. Although you may not remember, you or somebody in your family has probably used one of their products in the past.
Kwikset has a reputation for selling practical and cost-effective locks and a range of other security products that cater to home use. Their locks also come in various styles to suit one's security needs and aesthetic preferences.
If you're looking for an affordable lock from a trusted and reputable brand, then you might want to check out their standard lock and key systems. Such locks are an excellent choice for business owners that lease out home or storage units and expect to change locks every few months. They are also a good choice for offices as you'll inevitably need to replace them as new people enter and leave the business. (employee turnover).
If you have the budget for it, you also have the option to opt for some of Kwikset's more advanced lock and key systems. This includes their modern locks with SmartKey functions that enable owners to rekey the lock themselves when needed. Of course, these tend to be more expensive than your traditional locks. That said, such locks can be a good investment that ultimately pays for its' self over the long term.
Baldwin: With Both Traditional and Contemporary Styles
If you're looking for a lock brand that has a reputation for coming up with stylish and clever designs with innovative security features, then Baldwin might be a suitable choice for you. Homeowners can choose from a wide range of modern and traditional lock and critical systems. Whatever you choose, you'll have confidence knowing that you're opting for a brand preferred by thousands (if not millions) of homeowners.
Aside from aesthetics, the Baldwin brand also specializes in manufacturing different types of lock systems, including pocket door locks, deadbolt systems, and keyless entry. Whether you need a traditional lock to complement your classic-themed interiors or keyless systems for a contemporary home, you can be sure that Baldwin has what you need.
Of course, aesthetics aren't exactly the main focus of a door lock and shouldn't undermine security. Baldwin has delivered in this regard as they manufacture some of the sturdiest lock systems in the market. If you'eve ever held one in your hand, then you might have found them to be quite heavy but only because of solid construction and top quality materials.
Corbin/Russwin: The Most Decent-Quality Lock Brand
If you're in the market for a lock brand that is rated as reliable and sturdy enough for commercial applications, then you can never go wrong with Corbin/Russwin Locks. As the name implies, these locks are manufactured by two companies — Corbin and Russwin.
Aside from its' durability, Corbin/Russwin locks are also known for their straightforward design and ease of installation. This makes them an excellent choice for lock and key systems used in high-traffic areas such as schools, hotels, restaurants, and convention centers. This is because their locks can withstand some rough handling. If they do break, they can be replaced quickly and for less money compared to most other lock brands.
Yale: The Brand That Anyone Can Rely On!
Most people don't need much convincing when they hold a Yale lock in their hands. After all, they are practically the household name for locks. If you're thinking of getting one, then you can be sure that you're opting for a quality security product and one that will serve you well for many years to come.
What most people may not know is that Yale actually invented the pin tumbler lock system. The same system used by all the other top brands for their traditional lock and key system. Hence if reputation matters to you, then there's no better choice than Yale.
Apart from its' proud history, Yale also continues to innovate with its advanced line of digital locks. One example is a security product that they're calling "Z-wave technology" which assigns a unique access code to each member of the family. This is then used to monitor and track activity whenever users enter or leave the property.
Medeco: the Name That Itself Is Quality
If security is paramount to you, then you're probably looking for a lock brand that has a reputation of being "unpickable". Medeco locks offer homeowners just that by designing a proprietary mechanical locking system that has proven extremely difficult (if not impossible) for most people to lockpick. They were so confident in the latter that they even offered a guarantee of security.
Well, it is safe to say that Maldeco has succeeded as they now enjoy a stellar reputation for top quality locks and unmatched security no matter where they are installed. Of course, their locks are considerably more expensive than other brands, but most people who value safety above all would agree that the cost is well worth it.
Brink: A Trusted Brand for All Your Security Needs
Are you by chance looking for a lock and key system for a prison facility? If so, then you would want to consider opting for RR Brink as they specialize in the latter. Their security products have been rated to be far too advanced and complicated to pick even for the average locksmith. For this reason, this brand of locks have been used in prison systems for many years and have proven itself extremely reliable.
Keep Your Possessions and your Family Safe!
In the face of growing security concerns, it has become more critical than ever to choose a brand of lock that fits your requirements and has a proven reputation from countless others. Security experts recommend assessing your home for any vulnerability and take the appropriate steps to mitigate them. This no doubt includes a lock and key system that you can depend on, and this is something that you can expect out of the lock brands mentioned above.
A pre-requisite to a peaceful and comfortable home is security and this is something that only the top brands of lock and key systems can offer. If you're interested in any of the lock brands mentioned above, then give us a call today, and we'll have your security needs sorted out.
Next Post: Keeping Your Pool Locked and Secure