Get Your FREE Estimate Now!

Automotive Lock Repair Services in Indio, CA
Getting locked out of your own vehicle due to a jammed lock or a broken central locking system is a huge hassle. What you need in these cases is car automotive lock repair service from a reputable company like Locks Around the Clock, inc. Based in Indio, California, we are a 24/7 emergency locksmith service provider with decades of extensive experience in car lock repair.
All you need to do is call us through our hotline at (760) 205-2136 and we will send one of our expert automotive locksmiths to your location.
Our automotive locksmiths are all mobile, and they carry all the necessary equipment needed to repair your car lock. They can even replace the car key and the lock itself completely if needed. We are open 24 hours a day and seven days a week, and we always have a technician on standby so that you can get the help you need ASAP.
Damaged Car Door Lock? No Problem - We Can Repair It
Locks Around the Clock provides a wide range of automotive lock repair services. We can fix locks that are jammed or stuck, and can repair faulty latches and ignitions. Our mobile locksmiths are fully equipped and can arrive in your location. We make it a point to assess the situation first and inform you of what we plan to do, so that the locksmith will never proceed with anything until you approve. We can give you an accurate estimate on the cost, as well as the time it will take to repair your lock.
We have extensive experience in fixing various types of locks. If you choose us, you can rest assured that your car lock is in the hands of a true professional. We take pride in our locksmiths' ability to complete a job fast, while maintaining high standards of quality. In cases where the car lock is found by our locksmith to be damaged beyond repair, our locksmith will not make an attempt to fix it. Instead, we will offer to help you find the right replacement lock at competitive rates.
Pricing That is Fair and Transparent
Locks Around the Clock, inc. knows that people don't like surprises when it comes to pricing and service. That is why we maintain our pricing policy and place great importance in transparency. Our employees are held to high standards, and will never overcharge or hide unnecessary charges in their estimates. Our employees are all helpful, professional, and expected to give you upfront and honest estimates.
Cost Efficient Quality Automotive Locksmith Services
If you are locked out of your own vehicle or can't get it to start due to a faulty ignition, all you need to do is contact Locks Around the Clock and explain the problem. We will immediately send one of our mobile locksmiths to your location and you can expect help in less than an hour if you are in Indio or nearby places. Our technicians always come prepared, so you'll get access back to your car within minutes of their arrival. Call us at (760) 205-2136 and get professional auto lock repair services at fair prices.
Get Your FREE Estimate Now!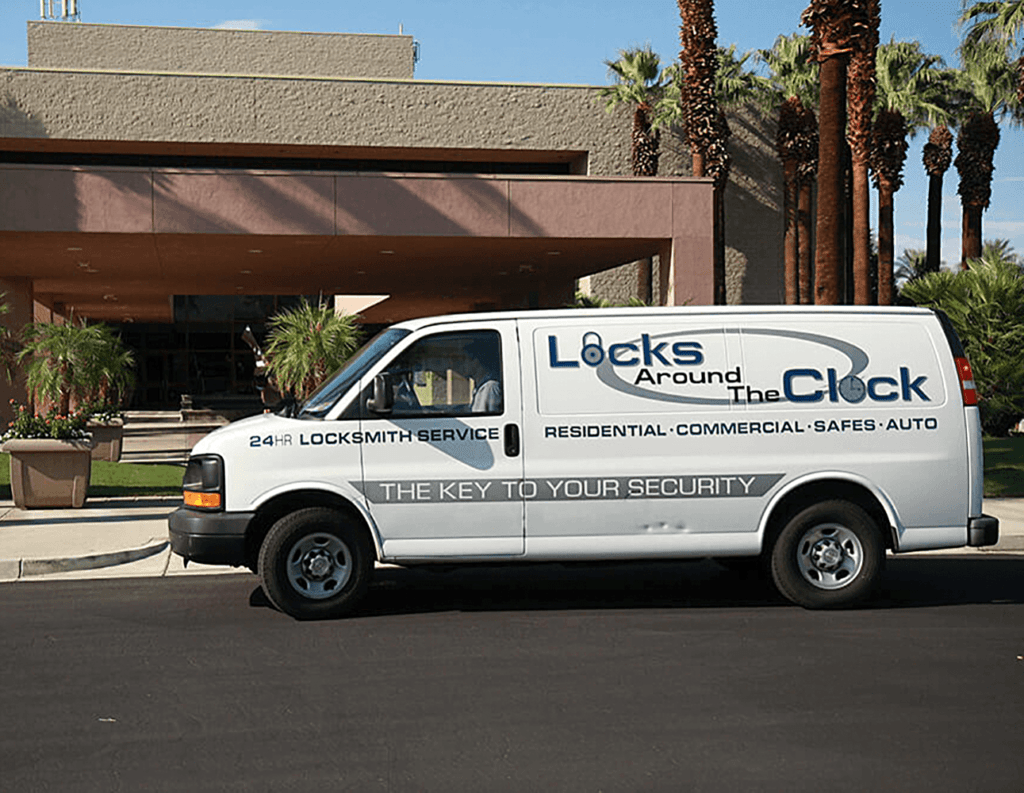 Auto manufacturers we service: